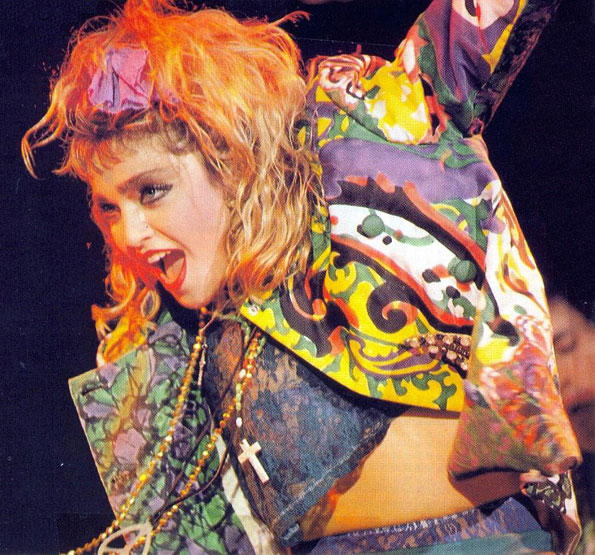 Há exatamente 28 anos, Madonna dava início à sua primeira turnê. "The Virgin Tour", que começou em 10 de abril de 1985 em Seattle, levou Madonna a diversos estados norte-americanos e ao Canadá, para promover os seus dois primeiros discos: "Madonna" e "Like a Virgin", num total de 40 shows.
O The Virgin Tour recebeu recepção mista dos críticos, mas foi um sucesso comercial. Assim que a turnê foi anunciada, os bilhetes foram vendidos em toda parte. A famosa loja de departamento Macy´s, de Nova Iorque, foi inundada de fãs que compraram a mercadoria turnê como os brincos de crucifixo e luvas sem dedos que Madonna usava. Após o seu término, o tournê teria arrecadado um total de US$ 35 milhões.
A turnê foi gravado e lançado em VHS, o Madonna Live: The Tour Virgin, e recebeu uma certificação ouro pela RIAA com as vendas superiores de 500 mil unidades nos Estados Unidos. Com o início do Virgin Tour, as pessoas, especialmente as mulheres, se aglomeravam para vê-la, vestindo roupas inspiradas em Madonna. Este frenesi sobre Madonna deu origem a um novo termo chamado Madonna wannabe – uma palavra que foi finalmente reconhecida oficialmente pelo Dicionário Webster, em maio de 1991.
Os shows seguiram com o seguinte setlist:
"Dress You Up"
"Holiday"
"Into the Groove"
"Everybody"
"Angel"
"Gambler"
"Borderline"
"Lucky Star"
"Crazy for You"
"Over and Over"
"Burning Up"
"Like a Virgin" (contém excertos de "Billie Jean", de Michael Jackson)
"Material Girl"
Madonna é famosa por criar performances verdadeiramente ousadas e inovadoras nos seus espetáculos ao vivo, quebrando barreiras desde o início da sua carreira. Assista na íntegra o show lançado em VHS e LD filmado em Detroit.