Estes são os DVDs aderidos até o momento no MADONNA MADWORLD.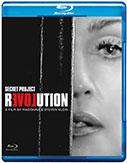 A compra de qualquer produto é por depósito bancário, com envio do pedido em até 48h após confirmado pagamento. Interessado? É só mandar um email para mvlmoraes@gmail.com, OU entrar em nossa página de contato (link no menu acima), OU mandar uma mensagem privada pela nossa página no facebook.
ATENÇÃO PAG SEGURO: OS DVDS TEM PREÇO ÚNICO. AO PAGAR, FAVOR ESCREVER para mvlmoraes@gmail.com informando nome, endereço e DVD que quer.
DVD Madonna Rebel Heart Tour Chicago
DVD Madonna Rebel Heart Tour (Showtime)
DVD Madonna Rebel Heart Promo Tour
DVD Madonna On Stage & On The Record
DVD Madonna – Live At Paris Olympia (mesma versão do blu-ray)
DVD Madonna Secret Project Revolution + bônus
DVD Madonna – Confessions Tour Live From New York
DVD Madonna 2013 – Billboard Music Awards e Sound Of Change e mais….
DVD Madonna – Celebration (Lost Videos)
DVD Madonna – MDNA Tour Live From Europe
DVD Madonna – I´m Telling You Secrets (fase 2004)
DVD Madonna "Special" – Drowned World Tour HBO Pré-show e mais (Novo)
DVDs Madonna – Coleção de raridades Outakes 28 DVDs)
DVD Madonna MDNA TOUR Live From São Paulo + bônus (Novo – Link pra página do DVD)
DVD Madonna 2012 (Vol.2) (Novo – Link pro DVD)
DVD Madonna MDNA Tour Olympia (Director´s Cut + Abu Dhabi) (Novo – Link pro DVD)
DVD Madonna MDNA Tour Rio de Janeiro
DVD Madonna MDNA Tour São Paulo 05.12.12 (Último show na cidade)
DVD Madonna MDNA Tour Porto Alegre 09.12.12
DVD Madonna MDNA Tour – The Full Concert Vol 1
DVD Madonna MDNA Tour – The Full Concert (Fan Edition VOL. 2)
DVD Madonna MDNA Tour – LIVE AT PARIS OLYMPIA + (BÔNUS)
DVD Madonna MDNA Tour Tel Aviv
DVD Madonna – MDNA TOUR Live From Berlin
DVDs Madonna MDNA Tour Amsterdam
DVDs Madonna MDNA Tour – Coimbra e Milão
DVD Madonna MDNA Tour – The Full Concert
DVD Madonna MDNA Nova York Yankee Stadium 2012
DVD Madonna Blond Date MTV Especial

DVD Madonna 2012 (Vol.1) – Super Bowl"
DVD Madonna Re-Invention Tour Lisboa
DVD "Re-Invention Tour" Live From NY
DVD Madonna "Re-Invention Tour Parisian Dream"
DVD "Re-Invention Tour Anaheim"
DVD Madonna "The Girlie Show Live From Japan"
DVDs Blond Ambition (Nice, Barcelona, Houston e Japão)
DVDs The Virgin Tour Detroit e Who's That Girl Japão
DVDs Madonna MDNA Tour – Coimbra e Milão
DVD Madonna Remixed (Videos Remixes Vol.1 a 4)
DVD Madonna "Justify My Love" era
DVD Madonna "Ray Of Light" era
DVD Madonna "American Life Deluxe"
DVD Madonna – Dateline "An American Life"
DVD Madonna "American Life Promo Tour"
DVD Madonna "Confessions On A Dancefloor"
DVD Madonna – Confessions On A Dancefloor (JUMP SPECIAL) (NOVO)
DVD Madonna "The Complete Video Collection (3 DVDs)"
DVD Madonna "Sticky & Sweet Tour Round 2 2009″
DVD "Sticky & Sweet" Amsterdam
DVD "Sticky & Sweet" Nova York
DVD "Sticky & Sweet" New Jersey REMASTERIZADO
DVD Madonna Sticky & Sweet Have Some More
DVD "Sticky & Sweet Tour" Sao Paulo
DVD Madonna "Sticky & Sweet" Live in Europa
DVD Madonna Live Concerts – Live Aid, Live Earth, Live 8, Tsunami Aid & Live Earth
DVDs série "Live Performances" (5 DVDs)
DVDs Madonna, série "Hung Up Vol 1, 2 e 3″ (3 DVDs)
DVDs "Live Earth", "Live 8″ e "Brixton" (3 DVDs)
DVD Show promo "Hard Candy" – Roseland Ballroom US & Big Weekend UK (2 DVDs – NY e Londres)
DVDs Forgotten Videos Vol. 1 e 2 (Clipes)
DVD Video Collection 2000-2006 (Clipes)
DVDs Madonna The Complete Music Video Anthology Volume I of V (videografia completa (NOVO Clipes)
DVD Madonna & Britney Spears – She Against The Music
DVD Johnny Meets Madonna (Era "Ray Of Light")
DVD Madonna Unreleased (Clipes)
DVD Sticky & Sweet Tour Londres
Outros artistas
DVD e Blu-Ray "Miley Cyrus – Mtv Unplugged + Extras
DVD Katy Perry "Prismatic Tour Epix"
DVD Lady Gaga – The Artpop Ball – Artrave Live From Paris
DVD Lady Gaga & Toni Bennett – Cheek To Cheek Live Special
DVD Ricky Martin – Vinã Del Mar 2014 + Extras
DVD Alanis Morissette "Unplugged MTV 1999″
DVD Robbie Williams Take The Crow Live O2 Arena, Londres 2012
DVD Robbie Williams – Live BBC Electric Proms 2009
DVD Alicia Keys "Live At Global Citizen Festival 28.09.2013 – Central Park, NY
DVD Alicia Keys 2012 iTunes Festival + Piano And I: AOL Sessions 2010
Blu-ray e DVD Katy Perry 'Prism – Live At Big Weekend 2014′
DVD Katy Perry iTunes Festival 2013 + iHeartRadio 2013
DVD Katy Perry – Prism – The iHeartRadio Release Party 2013
DVD Alicia Keys – Live Rock In Rio 2013 + bônus (Set Te World On Fire Tour)
DVD Alicia Keys – Girl On Fire Vol.1
DVD Alicia Keys – One The Record
DVD Alicia Keys – The Element Of Freedom
DVD Alicia Keys – The Element Of Freedom (Vol 2)
DVD Alicia Keys – The Element Of Freedom (Live From Youtube 2009)
DVD Justin Timberlake – iTunes Festival 2013 + bônus
DVD Justin Timberlake – Rock In Rio + Extras
DVD Justin Timberlake – The 20/20 Experience Live
DVD Beyoncé – Rock In Rio 2013 + SuperBowl + Chime Of Change
DVD "A Night With Beyoncé" + Bônus
DVD Michael Bublé – An Audience With Michael Bublé
DVD Lady Gaga – iTunes Festival 2013 + Applause performances
DVD Lady Gaga At Roseland Ballroom 07.04.2014 – ArtRave Ball Tour
DVD Lady Gaga artRave Artpop + Bônus
DVD P!nk – The Truth About Love (Vol.2)
DVD Mariah Carey Live TV Performances (dual layer – duplo)
DVD Katy Perry Rock In Rio (2 DVDs)
DVDs Amy Winehouse e Kylie Minogue
DVD Mariah Carey Live Memoirs Of An Imperfect Angel (dual layer – duplo)
DVD P!nk Funhouse TV Live Performances
DVD P!nk "The Truth About Love 2012″ (Novo)
DVD Coldplay Live Rock In Rio + bônus