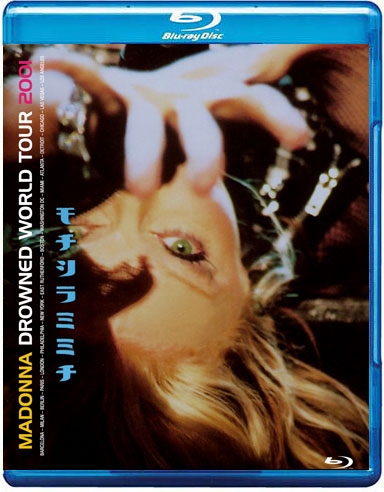 Sensacional Bluray de uma das mais aclamadas tours de Madonna, "Drowned World Tour". Alta resolução de imagem, 1080p, widescream, som surround 5.1.
1. Drowned World/Substitute for Love
2. Impressive Instant
3. Candy Perfume Girl
4. Beautiful Stranger
5. Ray Of Light
6. Paradise (Not for Me)
7. Frozen
8. "Open Your Heart" Swell
8. Nobody's Perfect
9. Mer Girl (Part I)
10. Sky Fits Heaven
11. Mer Girl (Part II)
12. I Deserve It
13. Don't Tell Me
14. Human Nature
15. The Funny Song
16. Secret
17. Gone
18. Don't Cry for Me Argentina (Instrumental)
19. Lo Que Siente la Mujer (What It Feels Like for a Girl)
20. La Isla Bonita
21. Holiday
22. Music
Qualquer dúvida, escreva para mvlmoraes@gmail.com ou no Fale Conosco aqui.