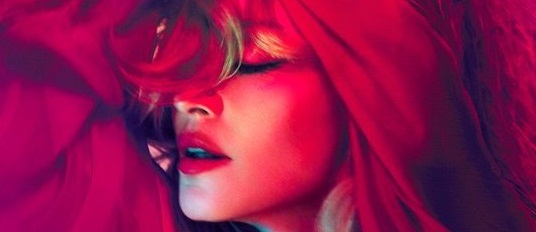 Já começaram os preparativos para o tão aguardado retorno da rainha do pop Madonna aos palcos. Enquanto o palco do MDNA é montando em Tel Aviv para a grande estréia do Madonna MDNA World Tour 2012 nesta semana, dia 31, no Ramat Gam Stadium em Tel Aviv, Israel, já podemos confirmar o setlist do show. Saiba quais as músicas que Madonna cantará até dezembro deste ano, caso não tenha uma segunda parte em 2013.
1.Act of Contrition / Girl Gone Wild
2.Revolver
3.Gang Bang
4.Papa Don't Preach
5.Hung Up
6.I Don't Give A
7.Best Friend / Heartbeat (INTERLUDE)
8.Best Friend
9.Express Yourself
10.Give Me All Your Luvin'
11.Turn Up The Radio
12.Open Your Heart
13.Masterpiece
14.Justify My Love (INTERLUDE)
15.Vogue
16.Candy Shop
17.Human Nature / Erotica
18.Like A Virgin
19.Nobody Knows Me (INTERLUDE)
20.I'm Addicted
21.I'm A Sinner
22.Like A Prayer
23.Celebration
A turnê divulgará o novo trabalho de Madonna, MDNA, que conta com os singles 'Give Me All Your Luvin", 'Girl Gone Wild', 'Masterpiece' (single promo UK e Rússia) e 'Turn Up The Radio' (próximo lançamento).
Depois de Tel Aviv, as apresentações seguirão para as cidades de Abu Dhabi (3 de junho), Istambul (7), Zagreb (11), Milão (14), Florença (16), Barcelona (20), Coimbra (24) e Berlim (28). Em julho, Madonna pela Europa até chegar aos Estados Unidos no mês seguinte. Em dezembro, finalmente, a cantora desembarca no Brasil. Por aqui os shows acontecerão dia 1° na Cidade do Rock, no Rio de Janeiro, dia 4 no Estádio do Morumbi, em São Paulo, e dia 9 no Estádio Olímpico, em Porto Alegre.