Estou aderindo mais um DVD exclusivo do Madworld. Este reune o Live Aid, Live Earth, Live 8 e de bônus, "Imagine" no Tsunami Aid e o video de "Hey You".
Track-listing:
LIVE AID
INTRODUCTION
HOLIDAY
INTO THE GROOVE
LOVE MAKES THE WORLD GO AROUND
REVOLUTION
LIVE 8
LIKE A PRAYER
RAY OF LIGHT
MUSIC
LIVE EARTH
HEY YOU
RAY OF LIGHT
LA ISLA BONITA
HUNG UP
BÔNUS
IMAGINE (TSUNAMI AID) 2006
HEY YOU (VIDEOCLIPE)
 
Veja as capturas e a capa do DVD: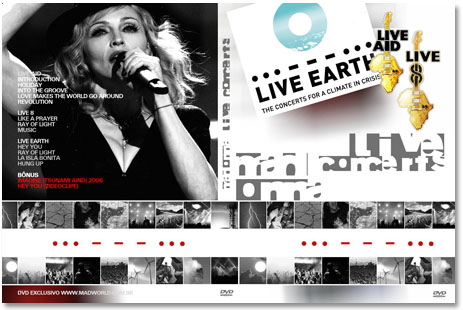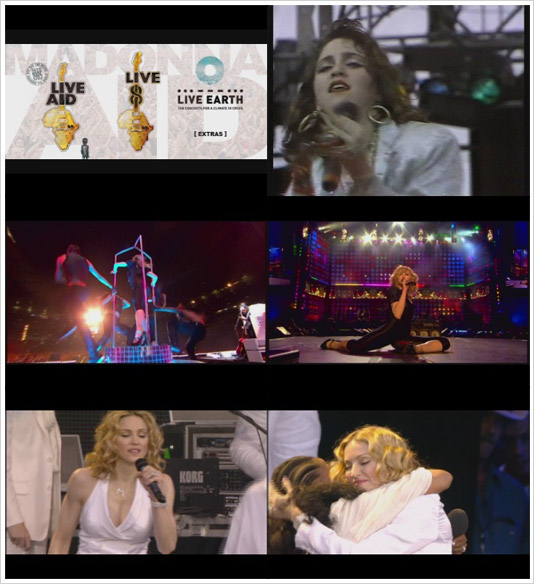 PS: Clique no título do post para ver com detalhes.