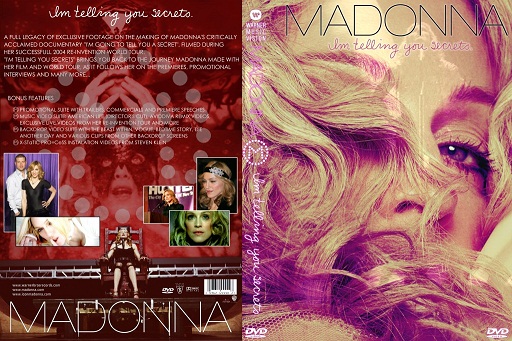 Sensacional DVD trazendo tudo sobre o lançamento da fase "I´m Going To Tell You A Secret", de Madonna, e a tour "Re-Invention." Entrevistas, backdrops, coletivas de imprensa, comerciais de TV do filme e do lançamento do DVD do filme, clipes como o sensacional BEDTIME STORY (2004), exibido como interlude durante a tour. Para completa, toda a exposição em vídeo do fotográfo Steven Klein "X-STATIC PROCESS".
I'M GOING TO TELL YOU A SECRET
1. Teaser
2. Theatrical Trailer
3. Japonese Promo Rell
4. International TV ADS
5. VH1 Premiere AD
6. Introduction For Logo TV
PREMIERE SPEECHES (Coletivas de imprensa)
7. New York
8. London
9. MADONNA AT HUNTER COLLEGE – Q&E
10. COMMERCIALS – GAP e Motorola
ENTREVISTAS
11. Confessions Of…Madonna (Channel 4 Special With Dermot O'Leary)
12. 'Talking About A Secret' – seguimentos de entrevistas
13. UK London Premire Red Carpet
14. US New York Premiere Red Carpet
VÍDEOS
15. American Life (Director's Cut)
16. Nobody Knows Me (Aviddiva Remix)
17. Hollywood (Aviddiva Remix)
18. The Beast Withing (Steven Klein Reel)
19. Burning Up (Live)
20. Die Another Day (Live)
21. Imagine (Live At Tsunami Aid)
BACKDROP VIDEOS
22. The Beast Within
23. Vogue
24. Nobody Knows Me
25. Frozen
26. American Life
27. Hollywood
28. Die Another Day
29. Bedtime Story
30. Vídeos da exposição X-STATIC PROCESS (Queen, Pulse, Beast, Bed, Coyote, Disposition 4 e 9)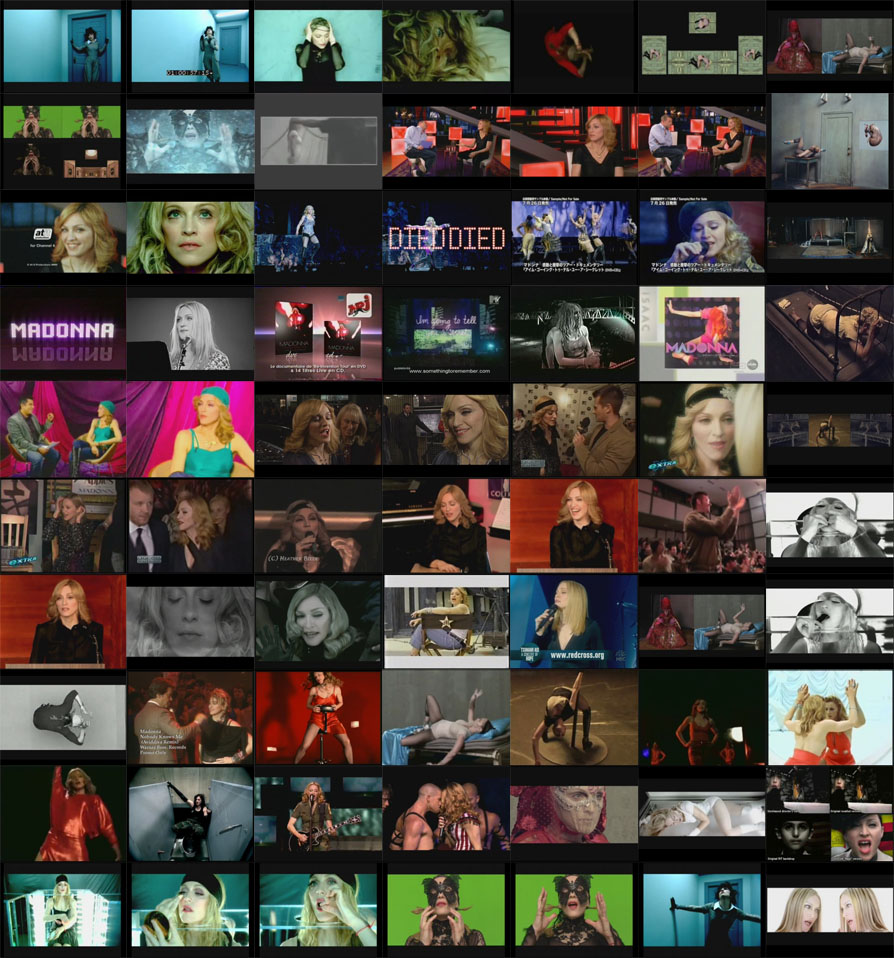 Clique na imagem para ampliá-la.