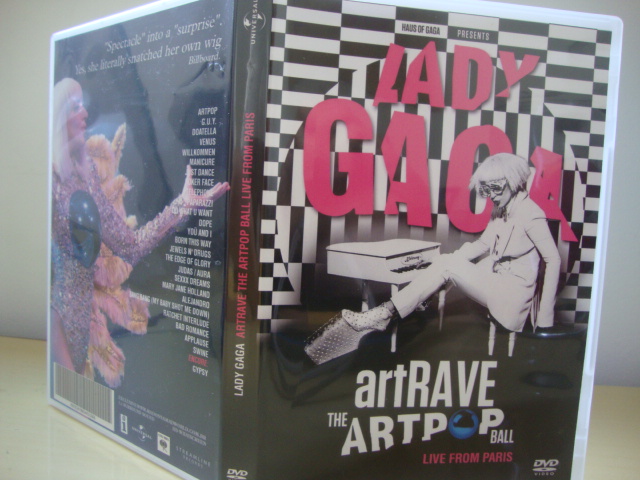 DVD Lady Gaga "The Artpop Ball – Artrave Live From Paris." Duas horas do show transmitido pela TV em qualidade HD Widescreen, som surround 5.1, com cenas de bastidores. Imperdível.
ARTPOP
G.U.Y.
DONATELLA
VENUS
WILLKOMMEN
MANICURE
JUST DANCE
POKER FACE
TELEPHONE
PAPARAZZI
DO WHAT U WANT
DOPE
YOÜ AND I
BORN THIS WAY
JEWELS N' DRUGS
THE EDGE OF GLORY
JUDAS / AURA
SEXXX DREAMS
MARY JANE HOLLAND
ALEJANDRO
JAZZ INTRO
BANG BANG (MY BABY SHOT ME DOWN)
RATCHET INTERLUDE
BAD ROMANCE
APPLAUSE
SWINE
ENCORE:
GYPSY
Clique nas capturas para ampliá-la.