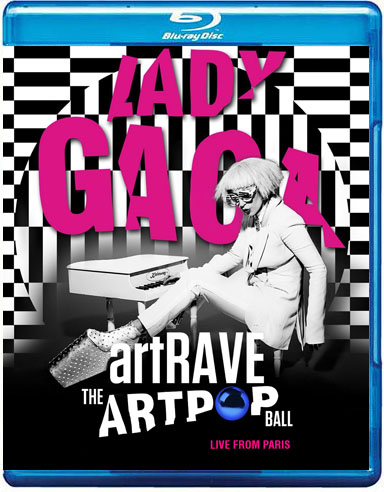 Blu-ray Lady Gaga "The Artpop Ball – Artrave Live From Paris." Três horas do show transmitido pela TV em qualidade HD Widescreen, som surround 5.1, cenas de bastidores e extras. Imperdível. Blu-ray de 50 gigas.
ARTPOP
G.U.Y.
DONATELLA
VENUS
WILLKOMMEN
MANICURE
JUST DANCE
POKER FACE
TELEPHONE
PAPARAZZI
DO WHAT U WANT
DOPE
YOÜ AND I
BORN THIS WAY
JEWELS N' DRUGS
THE EDGE OF GLORY
JUDAS / AURA
SEXXX DREAMS
MARY JANE HOLLAND
ALEJANDRO
JAZZ INTRO
BANG BANG (MY BABY SHOT ME DOWN)
RATCHET INTERLUDE
BAD ROMANCE
APPLAUSE
SWINE
ENCORE:
GYPSY
BÔNUS BLU-RAY
1.Isle of MTV 2009 – Malta Special
2.Yoü and I (VMA 2011)
3.Paparazzi (VMA 2009)
4.Tony Bennett & Lady Gaga – Winter Wonderland (Christmas In Rockefeller Center 3.12.14)
Clique nas capturas para ampliá-la.