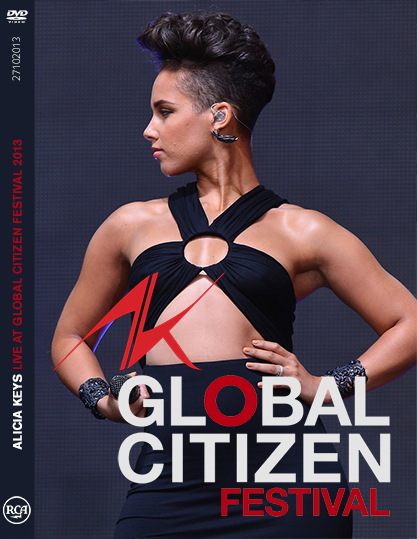 Exclusivo DVD Alicia Keys "Live At Global Citizen Festival 28.09.2013 – Central Park, NY". DVD com menu interativo e acesso as faixas. Confira o conteúdo do DVD e fotos.
Setlist:
1. New Day
2. You Don't Know My Name
3. Listen To Your Heart
4. Try Sleeping With A Broken Heart
5. Fallin'
6. Limitedless
7. Better You, Better Me
8. If I Ain't Got You
9. No One
10. Girl On Fire
11. Empire State Of Mind
BÔNUS DVD
1. Get on the (Tour) Bus
2. Thanks, Brazil !
3. New Day + Girl On Fire (Black Girls Rock 04.11.12)
4. Win a trip to Rio to hang with Alicia and support Keep a Child Alive!
5. Maroon 5 & Alicia Keys – Daylight/Girl On Fire (Grammy 2013)
6. Good Morning America 30.08. 2013 (Fire We Make, Listen To Your Heart, No One & Girl On Fire)
Para saber como adquirir, clique aqui.
Clique na imagem para ampliá-la