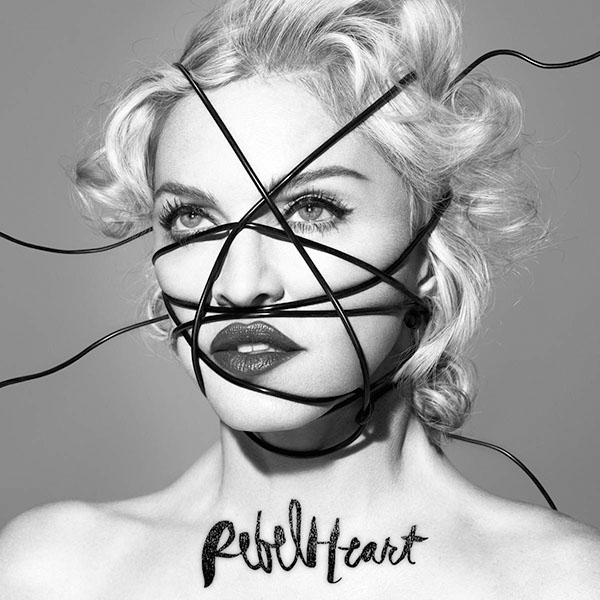 Uma surpresa! Madonna está de volta com tudo. A Rainha do Pop, após o vazamento de suas músicas, antecipou a pré-venda do novo álbum "Rebel Heart" no iTunes, e comprando o álbum na pré-venda, você já recebe seis novas músicas.
"Eu estava esperando para lançar o meu novo single 'Living For Love' no Dia dos Namorados (14 de fevereiro) com o resto do álbum vem na Primavera", disse Madonna em um comunicado. "Eu preferiria que meus fãs ouvissem as versões completas de algumas das canções em vez das faixas incompletas que estão circulando. Por favor, considere essas seis canções como um presente de Natal antecipado."
O primeiro single "Living for Love", escrito por Madonna com Diplo, MoZella, Ariel Rechtstaid, Toby Gad e Nick Rowe, inclui a cantora Alicia Keys no piano e como background vocals London Gospel Community.
Entre as seis novas faixas são "Bitch I'm Madonna" (featuring Nicki Minaj), the reggae-ish "Unapologetic Bitch" and "Illuminati." Entre os produtores do novo álbum estão Diplo e Kanye West, entre outros.
O 13º álbum de Madonna, sucessor do MDNA (2012), REBEL HEART será lançado no dia 10 de março de 2015 pela Interscope Records e o primeiro single "Living For Love" no dia 14 de fevereiro.
LINK PARA COMPRAR O ÁLBUM NO ITUNES: Pre-order the album on iTunes now: http://smarturl.it/RebelHeart